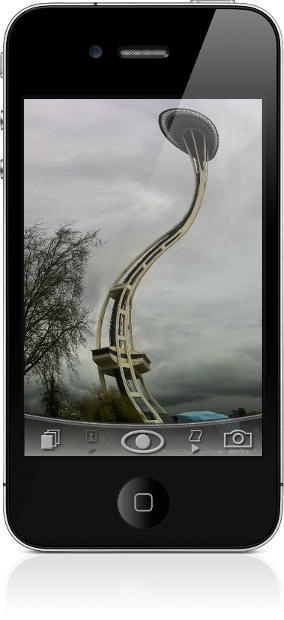 Ever wished your camera could distort reality, just a little? Welcome to Submerged. Now you can take your iPhone or iPad 2 deep underwater -- and you won't void the warranty!
(Note: do not take your iPhone or iPad 2 deep underwater. You will void the warranty)
Think of Submerged like a photo booth -- in the lost city of Atlantis.
Or maybe a funhouse mirror -- made of jelly.
Wobble, shake, twist, or wave your phone in any direction and watch the craziness ensue. Or you can pull the lens around with a touch.
Distort the view from your camera in real time, or use a picture you've already taken, if you like.
Kids love it, if they can get it away from their parents.
"Pause" the lens in whatever shape you happen upon, and view the world through your own special filter. Or pause the world instead so you can play with it to your heart's content!
Save a snapshot, or share it on Facebook or via email.
Support
If you find bugs or have ideas for new features, we want to hear from you: send us an email at
support@quantumcogs.com
or a tweet at
@SubmergedApp
. We try to reply to every support request, and love hearing from our users!